Solid wood vs. veneer
It's more than what appears on the surface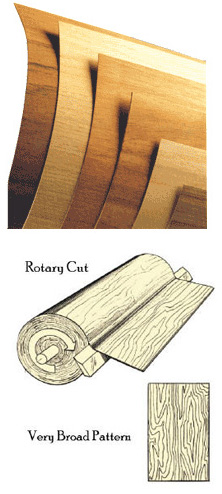 A veneered surface is a very thin sheet of actual hardwood that is applied to a substrate (or base) of composite material with an adhesive. The composite substrate is also wood, normally constructed with varying grain directions to improve strength and increase the life of the piece.
There is a common misconception that veneered furniture is inferior to so-called solid wood pieces. Seasonal temperature and humidity changes cause expansion and contraction in the wood. This can cause warping and shifting that, in turn, can cause the furniture to become misshapen or its joints to loosen.
On the other hand, when a piece of furniture is constructed using a substrate of composite material with a veneer applied, the result is a piece that remains flat and true for its life, while looking like exactly what it is--a piece of wood furniture, solidly constructed.
Additionally, in our world of shrinking natural resources, veneer construction methods are much friendlier to the environment.